DISCRETE EXPRESSION /
RE-THINKING ARCHITECTURAL SPACE
THROUGH COMPUTATIONAL ORNAMENTS

UCL X NUU Workshop








Year: 2017
Host: UCL Bartlett Design Computation Lab / NUU Department of Architecture
Advisor: Mollie Claypool, Manuel Jimnez Garcia, Gilles Restin, Vicente Soler



An interactive installation was built in three days workshop, which was held by NUU and UCL Bartlett design computation lab.

In these three days, we built an interacive installation which sensored movements of people and responded with lights went on. It was done by mutiple technics, such as operating robotic arms, fabricating sensors, using processing, grasshopper, zbrush and keyshot. These techinics not only expand my horizon of computation design method, it also enables me to do further study of interactive design. For example, it can put in use in my thesis design, which was a installation that tells the story of babel tower, and turn it into a interactive performance.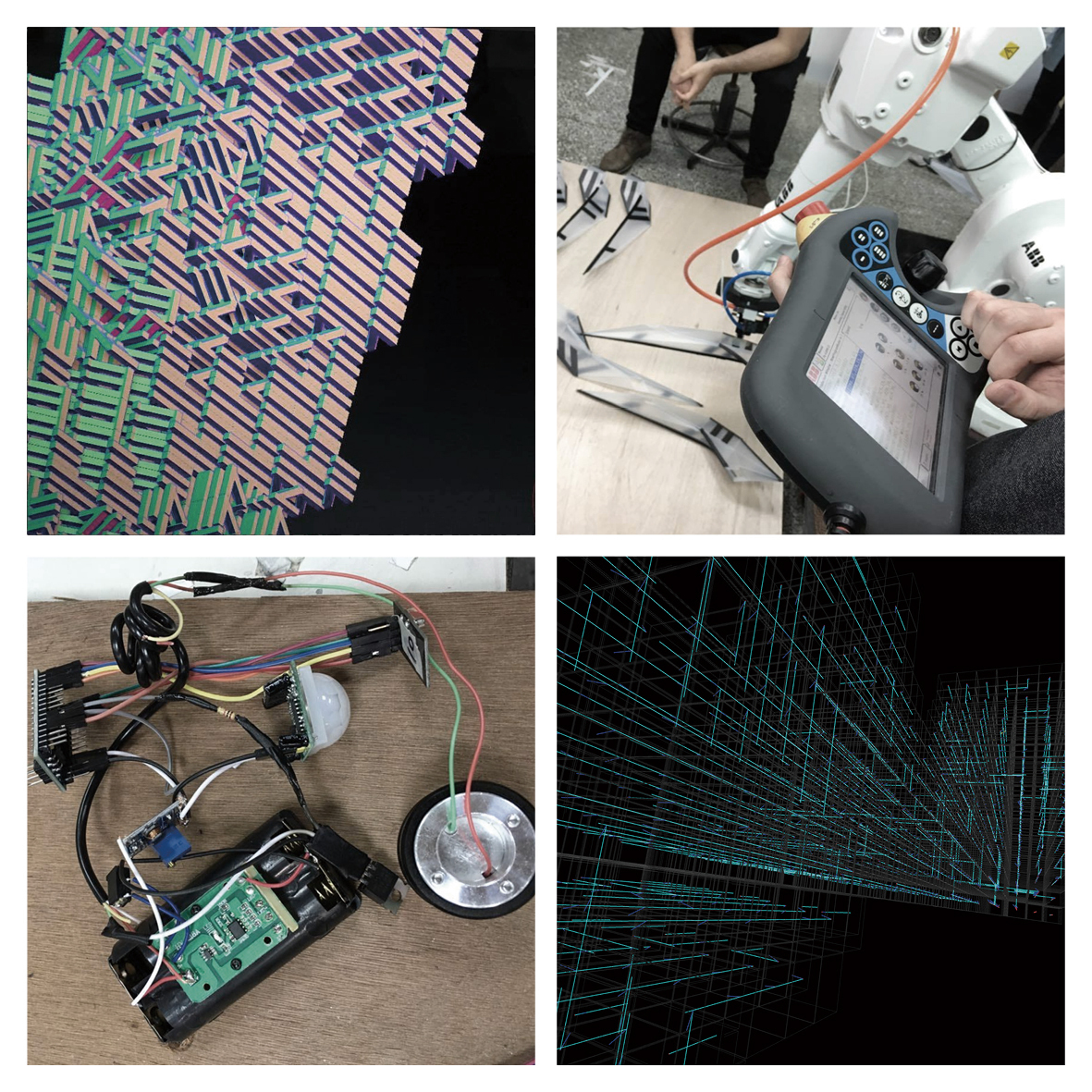 LU TE-HSING, LOS ANGELES, CA. 90014, lu8204shinn@gmail.com